Southern Tennessee Flood of 1998
The following images are of the damage to my shop and property from the flood of July 13 (MONDAY!) 1998. We had over 10 inches of rain in about 5 hours that ill fated afternoon.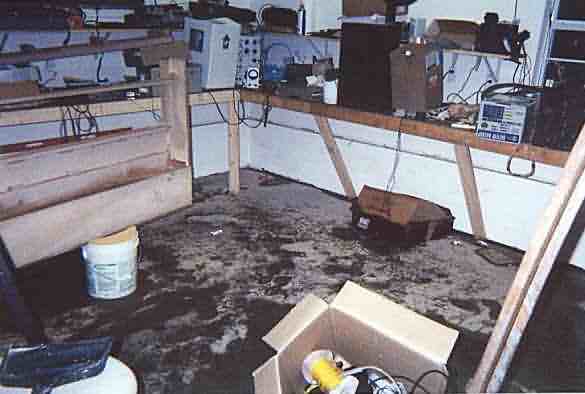 A shot of my shop with "stuff" sitting up on the work benches. I lost approximately $10,000 worth of property in about 3 hours. The water was about 8-10 inches deep in this part of the shop.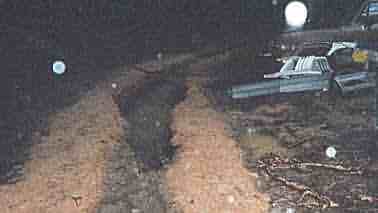 This picture doesn't do the damage justice but the hole in the middle of my driveway that you see here was about 5 feet deep.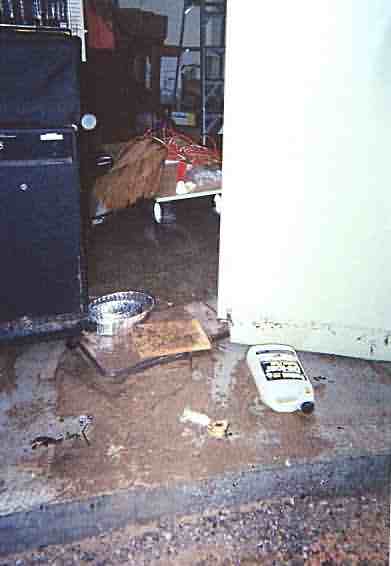 A shot of the garage portion of my shop with "stuff" floating around and out the garage door. Note water line on side of wall to right of picture.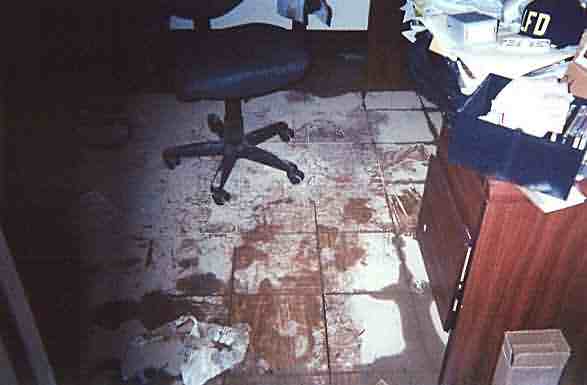 My usually sparkling clean office (yea right!) with about 1/2 inch of silt on the floor.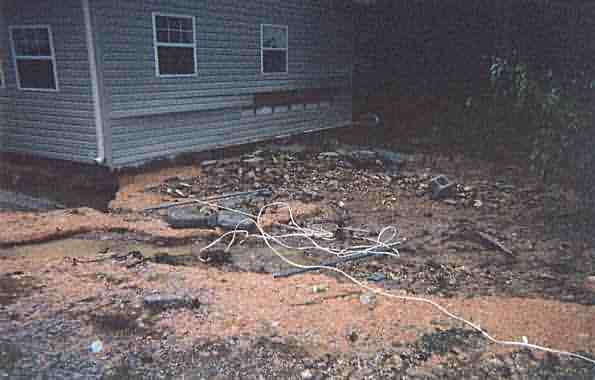 For almost an hour, water was splashing on the lower panes of the windows of my shop. I was in my office trying to get "stuff" up off of the floor.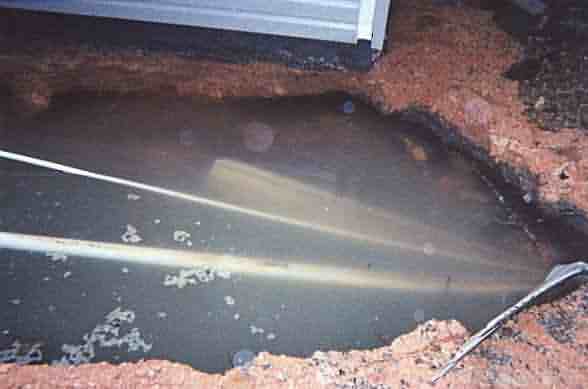 This hole is just to the right of the shop door. When it finally drained down it was about 5 feet deep. You see a piece of vynal siding and the PVC pipe carrying telephone and television cable from my house to the shop.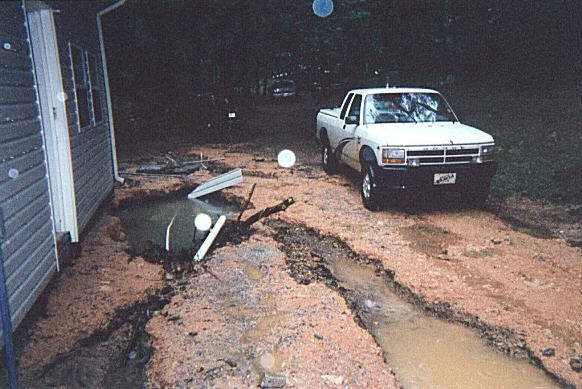 Water was just below the shop windows visible in the upper left hand corner of this image. I had moved my truck to higher ground but the VW Beetle behind it didn't fare as well.