KK Broadcast Engineering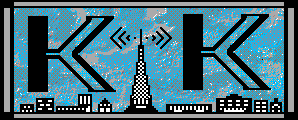 Transmitter Site Construction Page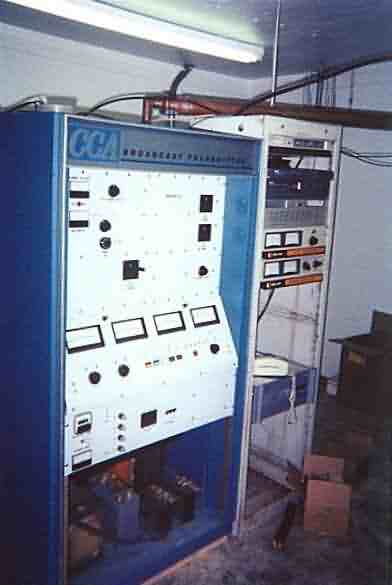 This is a shot of a transmitter site built for WMSR in Southern Tennessee. Included in the move was the CCA FM10,000G and Harris Digit Exciter shown above, a 500 ft tower, an old Visual 3.5FM (basically CCA under different name) standby transmitter, Moseley Digital STL and all other pertinent equipment. More pictures of this site are on my Pictures Page.

A pair of Harris HT30's are being installed here to form a Harris HTD60CD. The HTD60CD allowed WZYP in Huntsville Alabama to become the first High Power Low Gain FM station in the North Alabama region. Nulls and areas of severe multipath were tremendously reduce. The full story with lots of pictures is available on my Pictures Page.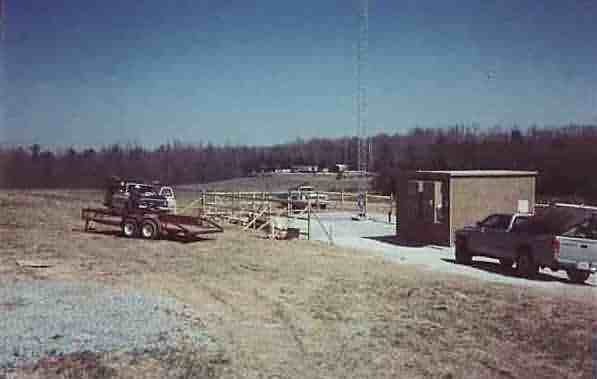 A new AM transmitter site under construction for WVNN-AM in Athens, Alabama. A new tower and ground system was installed by American Towers and KK Broadcast Engineering and transmitter equipment moved by KK Broadcast Engineering and station personnel. More pictures and commentary can be found on the Pictures Page.

Transmitter Site Construction is performed in a professional and timely manner. Turn key installations are available.
Transmitter sites can be built in 1 to 45 days (if tower & facilities are available).
Call or Email for details.
KK Broadcast Engineering
49 Ridge Ln
Lawrenceburg, TN 38464-6473
Voice (931) 766-2999
Fax (931) 766-3974