WMSR Transmitter Site Construction
In August of 1998, KK Broadcast Engineering built WMSR (Florence, AL) a new transmitter site. The 500 ft ERI tower was taken down from the old site while the station operated on a standby site several miles away.
The tower work was performed by John Morrow and crew from JCrow Towers. The building is a Bigbee metal building that the owner bought at a discount after it was refused before construction by another company. The transmitter room occupies the north west corner of the building and is completely environmentally controlled.
The CCA FM10,000G was moved from the old site and reinstalled. After changing to the new site which involved a new studio site (pictures elsewhere) and a format change, the CCA went thru about a year of unreliable operation due to various and assorted problems. The problems ranged from a burned up plate transformer to bad stock tubes from Eimac. Thank goodness for the old wore out "Visual" standby transmitter.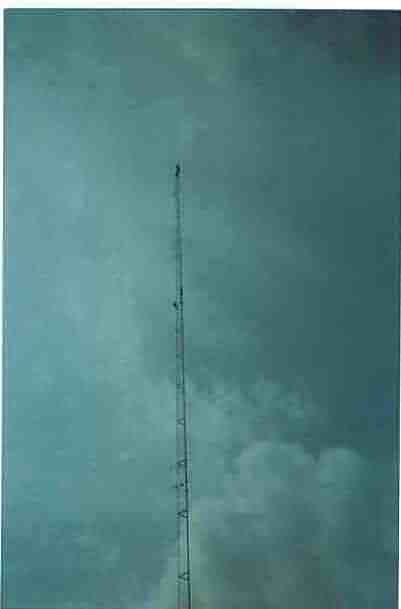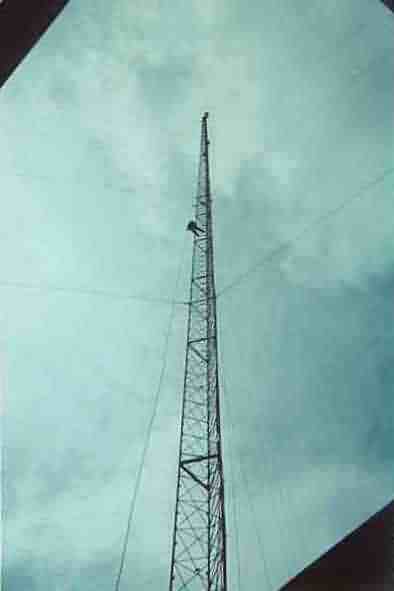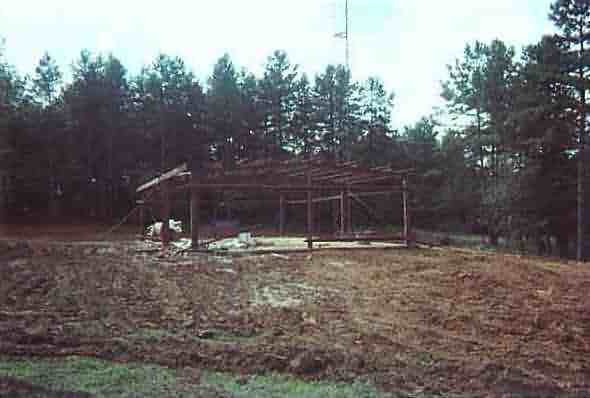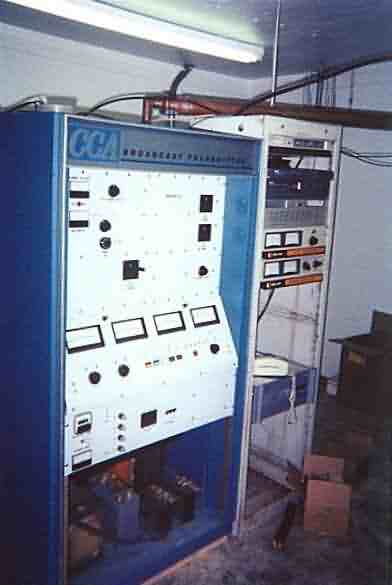 CCA FM10,000G transmitter being installed. Equipment in rack is: Moseley DSP6000, Moseley STL RX, Sine Systems Remote Control, Belar Mod monitors and Harris Digit Exciter. The Digit is being fed directly from the AES/EBU output of the DSP6000. All processing (Orban 8200) is done at the studio. This is not the optimum way to send audio via digital STL, but the alternative was having the 8200 at the TX site running off of terrible power.